Chakra Healing – Anodea Judith ( MindValley )
$399.00 (-95%)
This course contains several modules in Videos and Learning material.
The Course can be viewed online or downloaded to a pc.
This is the complete course to take your knowledge to another level.
Curso: Chakra Healing – Anodea Judith
MINDVALLEY
Experience the fastest and easiest way to balance your chakras and your life
What is the «Chakra Healing» course about?
The chakra healing program goes far beyond the average energy healing approach, which generally focuses on harnessing your Chakras to uplift specific areas of life.
Instead, Anodea Judith herself guides him through a roadmap of the beautiful interplay that occurs between every aspect of the human experience, and how she can find that delicate balance in every dimension of her life.
On each day of her 35-day journey, she will connect more intimately with her energetic ecosystem. The deeper you go, the deeper her understanding of her true nature will be. And with it, you will unlock new gifts, new levels of self-control, and new tools to heal yourself whenever life throws you off balance.
But again, this is not a typical 'Chakra cleansing' course.
Anodea has a master's degree in clinical psychology and fuses the ancient eastern wisdom of the Chakras with more modern science-based western practices, while engaging all aspects of you: mind, body, and spirit.
At the end of this experience, you will emerge with a practical and holistic mastery of your internal energy systems, which you will use throughout your life to heal, empower, and rise to your fullest human potential.
Chakra healing for your mind, body and spirit
The Chakra Healing program embodies Anodea Judith's powerful holistic approach to energy healing, engaging all aspects of her being for extraordinary personal growth and transformation.
By tapping into her mind, body and spirit, she quickly identifies and heals the energetic roots of even her most stubborn personal barriers and, in turn, takes him far beyond conventional energy healing that only treats the symptom.
In this program, you will benefit from Anodea's vast knowledge, drawn from her Master of Clinical Psychology, her Doctorate in Mind-Body Healing, and over 4 decades of study in the ancient science of the Chakras …
As you dive deep into your true energetic nature that embodies:
Your MIND: exploring your mental models developed during the key stages of your childhood development.
Your BODY: through simple and easy-to-follow bioenergetic and yoga exercises.
Your SPIRIT: expanding your consciousness and directing yourself to your wider universal experience.
information about the author
What you are going to learn
Healing trauma
Find out how to harness energy healing to identify past emotional and psychological trauma, and heal them permanently, freeing you from negative thoughts and behavior patterns.
Discover a new path to healing
Heal your mind, body, and spirit by erasing energy blocks and disease-causing patterns in each of your seven Chakras. This can be a great complement to your normal medical and alternative healing practices.
Achieve deep self-awareness:
Explore the energetic essence of yourself and discover your truest nature, path and purpose, far beyond the social programming that you have been conditioned with all your life.
Awaken your intuition:
Tap into your inner compass and tap into an endless ocean of wisdom and clarity, enabling you to make better decisions, understand other people's motivations, and keep yourself and your loved ones safe.
Reconnect with your spiritual side:
Raise your vibrations and rediscover your connection to your spiritual side – the Higher version of you that embodies infinite possibility and exists beyond your perceived limitations.
Communication
Speak clearly and confidently, and never be afraid to speak your mind to your colleagues, your boss, and your family.
Express your dreams:
When you energize your Chakras, you will notice that their corresponding life areas flourish. Use this ability to quickly express your dreams and wishes on anything from your career and finances to your health and relationships.
Move up to unity:
Take advantage of your personal definition of a Higher Power, be it God, the Universe, or the Collective Consciousness. And take advantage of this connection to feel safe, connected and supported at all times.
Achieve acceptance and unconditional self-love:
Rise above the rules and expectations that society has imposed on you, and instead learn to love yourself deeply and perpetually for the unique person that you are.
Chakra Healing Curriculum
Did you know?
On our cursoscompletos.vip page we have the best internet courses that are valued in thousands of dollars, but today you can have access to these courses at a super discounted price, that is why we say courses at auction so that you do not stop investing in your knowledge and at a low cost.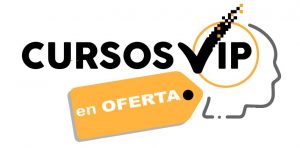 packs de cursos premium en super oferta aqui:  graficursos.com