Dream Sculpting – Andrew Holecek ( Mindvalley )
$399.90 (-95%)
This course contains several modules in Videos and Learning material
The courses are on Google Drive & Mega ready to view online or download immediately.
This is the complete course to take your knowledge to another level.
full course: Course Dream Sculpting by Andrew Holecek
Andrew Holecek Will Teach You to Master This Dual-Philosophy Approach to Dream Sculpting So You Can Enhance the Effectiveness of Your Personal & Spiritual Practices
what is the course about ?
The Dream Sculpting program is an all-encompassing program for mastering the many facets of Lucid Dreaming.
Your unique journey will be facilitated by Andrew's expertise, using all his best practices, techniques and tools.
In just over 22 hours total time, you'll master the principles that will strengthen your dreaming world and weaken the influence of external world over you.
This will allow you to greatly accelerate your personal and spiritual growth.
By the end of the program, this experiential journey will reveal your true potential for greatness.
What You'll Learn
1.-Discover the Science of Lucid Dreaming:
unearth powerful modern scientific practices combined with centuries-old Eastern philosophies for spiritual and personal growth.
2.-Heal Traumas and Pain:
the remarkable effects of lucid dreaming can trigger healing, help you find peace, and greatly reduce chronic conditions.
3.-Overcome Anxiety & Hopelessness:
use the malleable state of your subconscious to reshape your conscious mind and overcome depression..
4.-Boost Your Self-Confidence:
conjure up any of the scenarios of your waking reality so you can improve your skills, shape who you are, and boost your confidence.
5.-Reshape Your Reality:
implant new, empowering and permanent beliefs about who you are, your capabilities, and your self-worth.
6.-Solve Problems Easily:
allow your mind to drift so you can find solutions to the real-world problems you otherwise might not have solved.
7.-Innovate and Create:
let creativity flow through your being in the dream state, creating innovations for any and everything you want..
8.-Develop Deep Self Awareness:
get to know the most intimate parts of your mind, spirit, and soul as you dive deeply into the core of your being.
Explore The Dream Sculpting Curriculum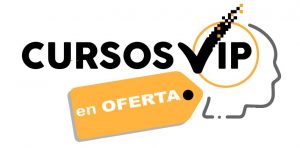 packs de cursos premiun a bajo costo en graficursos.com
¿Sabías que?
En nuestra pagina de cursoscompletos.vip tenemos los mejores cursos de internet que estan valorizados en miles de dolares, pero hoy puedes tener acceso a estos cursos a un precio super rebajado por eso lo decimos cursos en remate para que no dejes de invertir en tus conocimientos y a un bajo costo.